Diesel Sweeties hits the mark once again: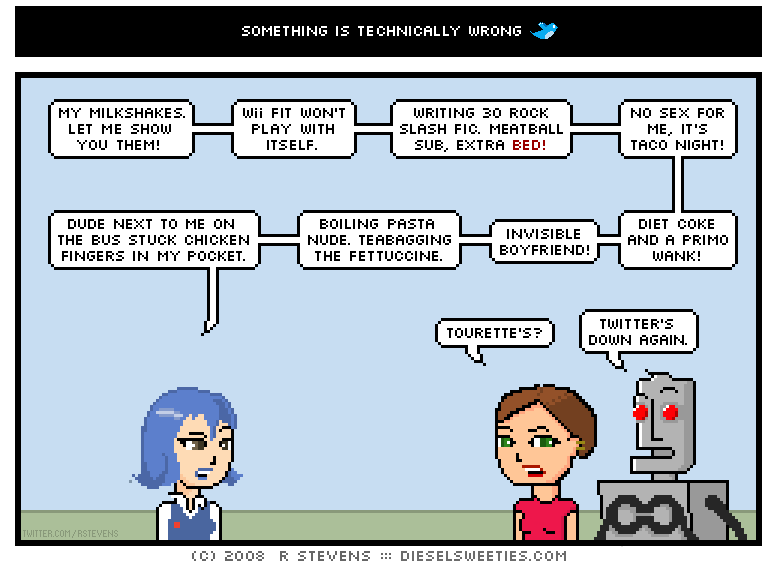 see more hipster robot webcomics and pixel t-shirts
Seriously, if you're not tuned in to me waffling inconsequential crap, YOU'RE NOT LIVING LIFE TO THE FULLEST.
That's what I keep telling myself, anyway. See? If you used Twitter, you'd know that already. I think I'm developing a problem with Red Bull Cola. Where's my pen?